Trip Organising
Here is a checklist taking you through the trip organizing process and the steps required to book a Bhutan tour:
Choose the type of tour on our site or contact us to customise one especially for you.
Decide on your dates (bearing in mind the seasons and any festivals you want to include)
Once you are happy with the options discussed, confirm to us your choice of dates, itinerary and flight/overland routes.
We will reserve seats for you with Druk Air or Bhutan Airline.
We will also book hotel rooms, transport, guides and everything else necessary for your trip.
You will need to book your own long-haul flights to your point of departure for Bhutan – make sure you leave plenty of connecting time and preferably an overnight if you can.
In due course we will advise you the payment details for you to transfer payment for your trip.
Fill in our visa form, and send to us with a colour scan of your passport along with a copy of the tour payment remmitance.
Once your money has arrived we will send you formal trip confirmation and receipt.
Then we can apply for your visa and issue your flight tickets.
We will send you your flight E-ticket and Bhutan E- visa copies via email.
You need to print and carry along both these documents to show to the airline during check-in.
Don't forget to find out about visa requirements for any countries you are passing through en route.
Before you emabrk on the journey to Bhutan, we will send you travel tips and other useful information.
We will also confirm to you the name and contact number of your tour guide who will meet you at Paro Airport.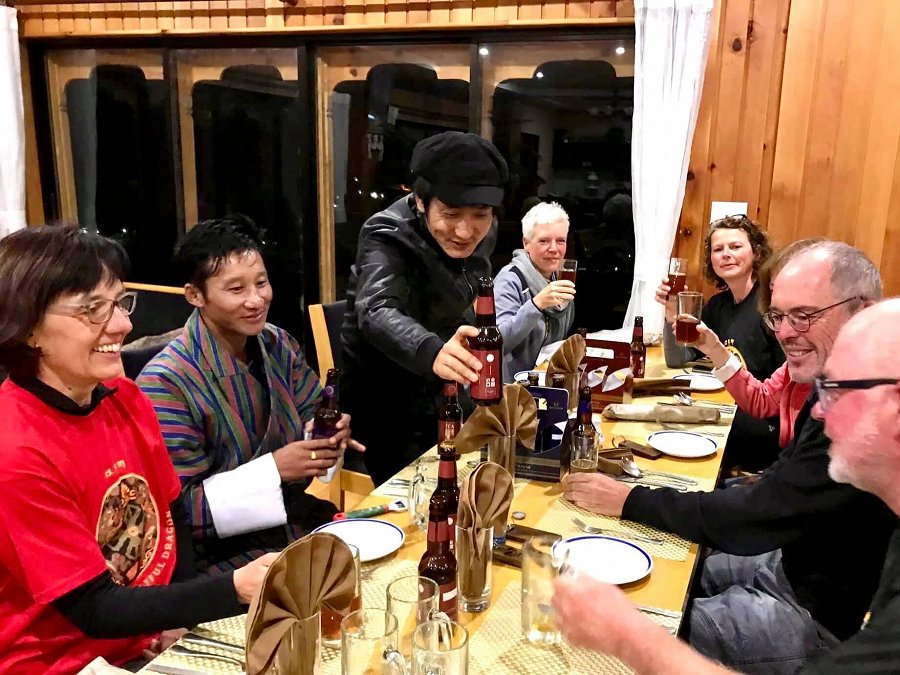 TRIP OVERVIEW
Booking/Deposit
When you are sure you are going to Bhutan; it will be wise to put your reservation in line as early as possible as Bhutan Air reservation is quite a tricky matter. Druk Air is the only airlines flying into and out of Bhutan and operates with 2 A 319 craft with capacity less than 100 passengers and gets filled up quickly. Paro International Airport of Bhutan is connected with Bangkok, Delhi, Kolkata, Kathmandu and Singapore but with limited operations. Kindly transfer the airfare and a deposit of 20% of the land tour cost at your earliest convenience to our bank account. You can find our bank details in the tour invoice.
Balance Payment
The balance and final payment is due 60 days prior departure. The payment schedule may vary with customized and private trips on case-to-case basis. All payments as of now has to be made through wire transfer.
Passport and Visa
Bhutan Visa is Guaranteed by us. The passport must be valid for at least 6 months beyond the last day of your trip and there must be a blank visa pages for the visa sticker, entry and exit seals. We apply the Bhutan visa on your behalf after receiving the full tour payment, we will then email you the approval 5-7 working days thereafter.
Accommodations
We have comfortable resorts, hotels, lodges and guest houses at every destination. We offer free room upgrades exclusively for BMV Tours' guests. We take pride in providing first class accommodations for our guests. We have carefully selected a list of accommodation units with the best of location, service and ambiance. Away from the towns and villages,if you are trekking in the mountains, there are purpose-built cabins on some of the principle trekking routes but there is nothing like camping in the breath-taking landscapes of Bhutan. Majority of the hotels are 3 stars (by international standard), which are small properties with 20-30 rooms. They are built in traditional architectures. You will have en suite bathroom with running hot and cold water. The hotels exhibit Bhutanese décor and are generally comfortable. All the hotels provide free Wi-Fi. The lobbies and receptions are cozy. They are staffed with friendly locals. We have a few more luxury 4 & 5 star hotels, accommodation upgrade requires an additional top up.
Meals
Our tour features 3 meals a day with evening tea and refreshments. Bhutanese delicacies are rich with spicy chili and cheese. It is varied and each region has its own specialties. You'll find lots of dairy, a wide variety of fresh organic vegetables, and spices such as cardamom, ginger, caraway and turmeric. Meat and poultry dishes are usually served in the form of stews or curries and all meals are accompanied by either white or red rice. Buckwheat and maize are sometimes substituted for rice. All the hotels, resorts and local restaurants serve delicious local food and some of them also serve Chinese and Indian cuisines.
Tour Guide
In order to ensure that visitors receive high quality professional service, all our tour guides are trained by the Tourism Council of Bhutan. Most of our tour guides have been working in tourism industry for years, they are trained to specialize in either cultural or adventure tours. Our Tour Guides are college educated locals. All of them are proficient in English and some of them are fluent in other languages like German, French, Japanese, Mandarin and Hindi, they are friendly and committed to deliver the best services.
Road & Transportation
This trip is largely a motor vehicle-based tour with some optional hikes. There are a few hiking excursions on this trip. If you are not into hiking, you can always forgo the hike and use your car. Traveling from one city to another requires 2-3 hours driving. On this trip the roads are perfectly paved and are often carved into hills and follow rivers. We travel in mini coach; drivers are skilled and know the Bhutan roadways very well. Driver may speak little or no English. The guide and driver are not the same person.
Travel Protection Plan
While we do our best to ensure that your trip goes as smoothly as planned, there is always a chance of unforeseen events and conditions such as illness, accident, inclement weather, flight cancellation, missed connection, or loss of baggage etc. which may cause interruption, delay or total cancellation of your trip putting your hard earned travel investment in jeopardy. It's also possible that you may need medical assistance, emergency evacuation or medical transportation when you get ill or involve in an accident when you are traveling in remote areas. Our trip cost does not cover any of these expenses or losses and so we strongly recommend you that you should protect yourself and your travel investment against those unfavorable conditions.
Tour Cancellation Policy
In the event of Bhutan tour booked and subsequently cancelled by you, your full tour cost will be refunded to you after deducting the following scale of charges depending on when the notification of your tour cancellation is received. Notice of cancellation and refund request must be received in written form. Cancellation fee structure has been listed below:
| | |
| --- | --- |
| 90 days prior departure | No charges |
| 60-89 days prior departure | US$ 150 (Administrative Fee) |
| 45 days to 59 days prior departure | 20% of the land cost |
| 30 days to 44 days prior departure | 50% of the land cost |
| 20 days to 29 days prior departure | 80% of the land cost |
| Less than 20 days | 100% |
Airfare cancellation fee will be as per airlines policy. Some hotels may ask a non refundable deposit which will be communicated to you accordingly.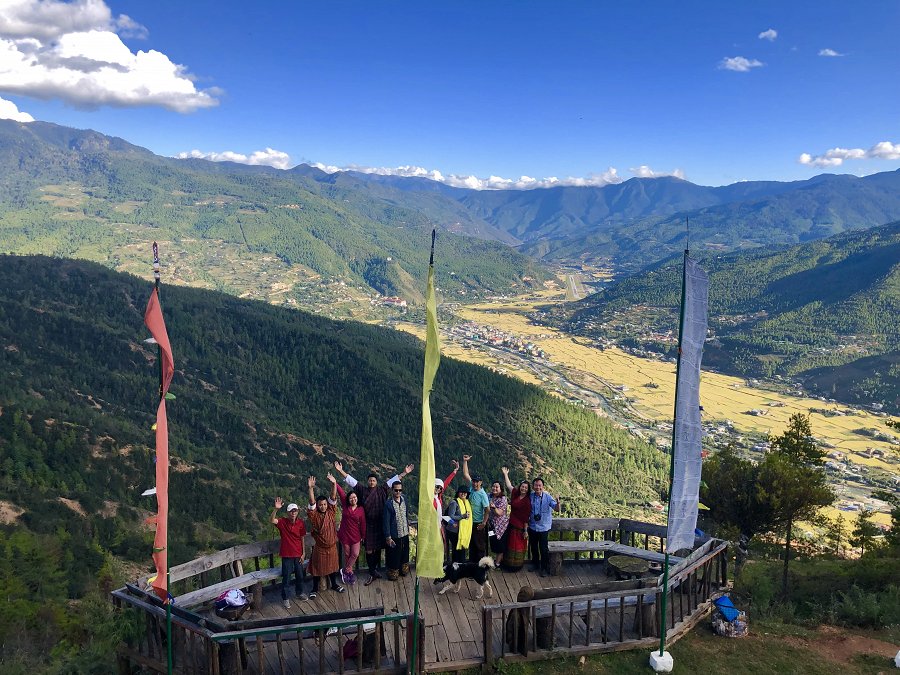 FEATURES OF BMV TOUR PACKAGES
Program Design and Development
Design, Development & Delivery of Customized Program
Pre-Trip Briefing
Tour Leader – XXX Overseeing the trip.
XXX Licensed and Experienced English-Speaking Local Guides and Instructors for all Activities
Accommodation
3star
4star
5star
Luxury Camping
Home/Farm stay
Meals
Full Board Veg/Non-Veg Meals (B/L/D)
Unlimited Supply of Bottled Mineral Water
Evening Tea and Snacks
One Cocktail Dinner for groups more than 10 Pax
Transportation
4X4 Luxury SUV
Mini Luxury Coaches
Standby Roving Vehicle
Mountain Bikes
Horse Riding
Materials
T-shirts
Banners for Photo-taking Session
Goody Packs
All Camping Equipment
Emergency Contingency
First Aid Box Provided per Group
Provide Assistance in Risk Assessment Management (RAM) and Safety Evacuation
Plan and Procedures
Nearest Medical Facility
Services Available on Additional Cost
White Water Rafting and Kayaking
Mountain bikes
4X4 Off Road SUV
Outdoor Camping & Bonfire
Cultural Programs
Helicopter Sightseeing
Traditional Herbal Hot Stone Bath
Hotel Upgrade to Luxury 4 & 5 Stars
Language Speaking Guide (Chinese, Japanese, German, French)