BHUTAN CULINARY TOURS
Bhutan could within a few years become the first country in the world to go wholly organic in its food production, according to key politicians in the kingdom. If you are looking to explore the real organic food and its different cuisines, you have just tied a knot here! Our culinary tours include opportunities to learn local food trends, traditional cooking techniques, food history and tastings different local delights and wines. Educate and get inspired by Bhutanese organic food and while at the same time explore the Happy Himalayan Kingdom.
Bhutanese delicacies are rich with spicy chili and cheese. It is varied and each region has its own specialties. You'll find lots of dairy products, a wide variety of fresh organic vegetables, and spices such as cardamom, ginger, caraway and turmeric. Meat and poultry dishes are usually served in the form of stews or curries and all meals are accompanied by either white or red rice. Buckwheat and maize are sometimes substituted for rice.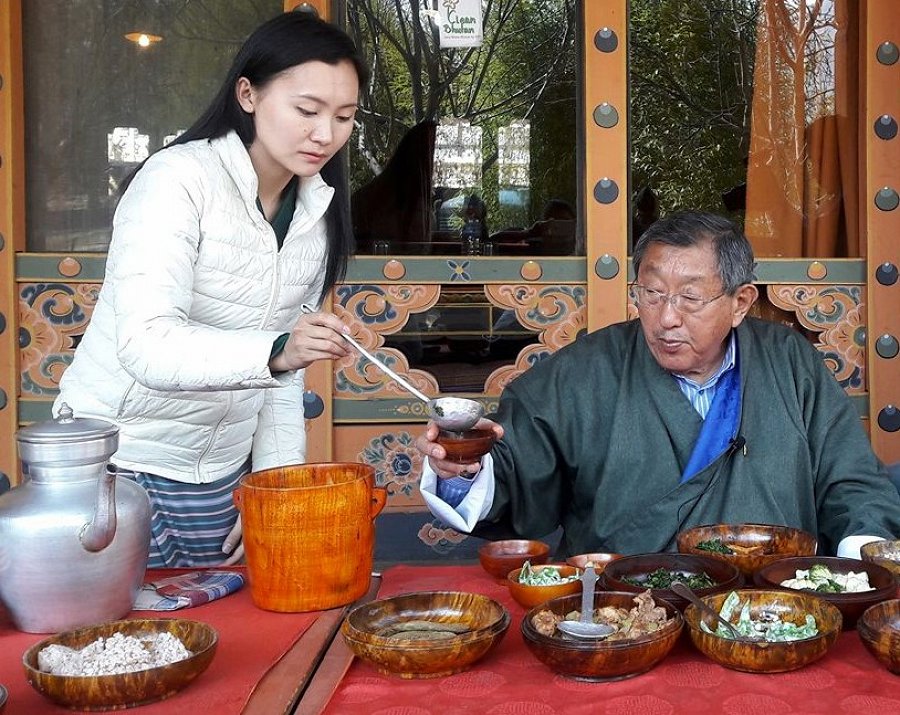 TOUR HIGHLIGHTS
Local wine and beer tasting and processing demonstration
Cooking classes
Education on organic food and farming
Home stay and cooking with the family
Visiting places of cultural interest