Bhutan Visa Details
Many who wish to visit Bhutan finds the visa procedure very complicated. Once you understand the procedure, it's very simple to acquire Bhutan visa.
With the exception of visitors from India, Maldives and Bangladesh all other visitors to Bhutan need a visa.
To acquire Bhutan visa, tourists have to book tour packages with local tour operators, directly or through a foreign travel agent.
Visa is issued by Tourism Council of Bhutan in Thimphu only upon receiving 100% tour payment.
The government has set a mandatory minimum daily tariff to prevent the nation from being overwhelmed by mass tourism.
How to apply or get a Tourist Visa to Bhutan
Visa application has to be done by an authorized tour operator like us on behalf of any tourists wanting to visit Bhutan.
Easy steps to acquire Bhutan Tourist Visa:
Consult with a licensed tour operator like us and book a Bhutan tour package.
Purchase & confirm your air-tickets.
Ensure that you have a passport with at least six months validity at the point of arrival in Bhutan
Provide the information required as listed below
Full name as per passport
Occupation
Mailing address
Contact No.
Submit a scanned copy of your passport as per sample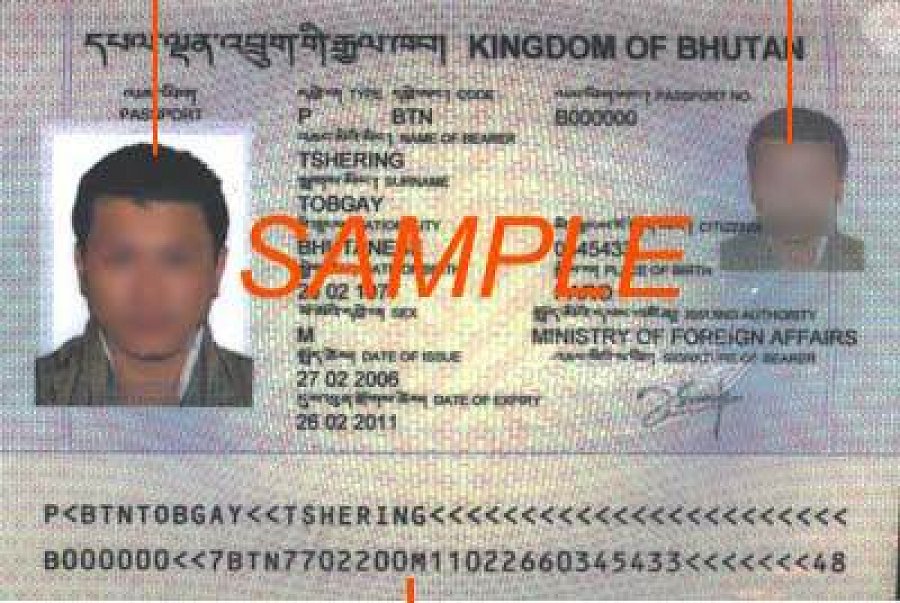 Visa will only be processed upon payment of tour package cost to Tourism Council of Bhutan.

Receive your E-visa 30 days prior to your departure date. In case of emergency it can can be expedited and issued in 3-5 working days after the bookings are confirmed.
For Indian, Bangladeshi and Maldivian nationals online permit system has been introduced from January 2017 with the aim to provide efficient and better services. Book your trip with us and we will take care of all the formalities so that you can travel hassle free.